Regular price
Sale price
$65.00 USD
Unit price
per
Sale
Sold out
Inspired by the Nahua people of Puebla Tecali de Herrera, this is a handmade marble stone serving tray and six pack of handmade shot glasses.
The name "Tecali de Herrera" derives from the words tétl (stone) of the Náhuatl Culture.
The Nahua people of Mesoamerica are a group of Native Americans originally associated with the ancient Aztec people. They hold an important cultural, religious, and linguistic place in the annals of Mesoamerican and world history. Much of their culture survived the Spanish invasion of the 16th century.
No pieces are the same and they stand roughly 2.5" tall and are 1.55" wide.
*Although we do our best to match the product photos, the product made from natural stone. Color / pattern variations are likely*
Volume Capacity = 1.25 oz
View full details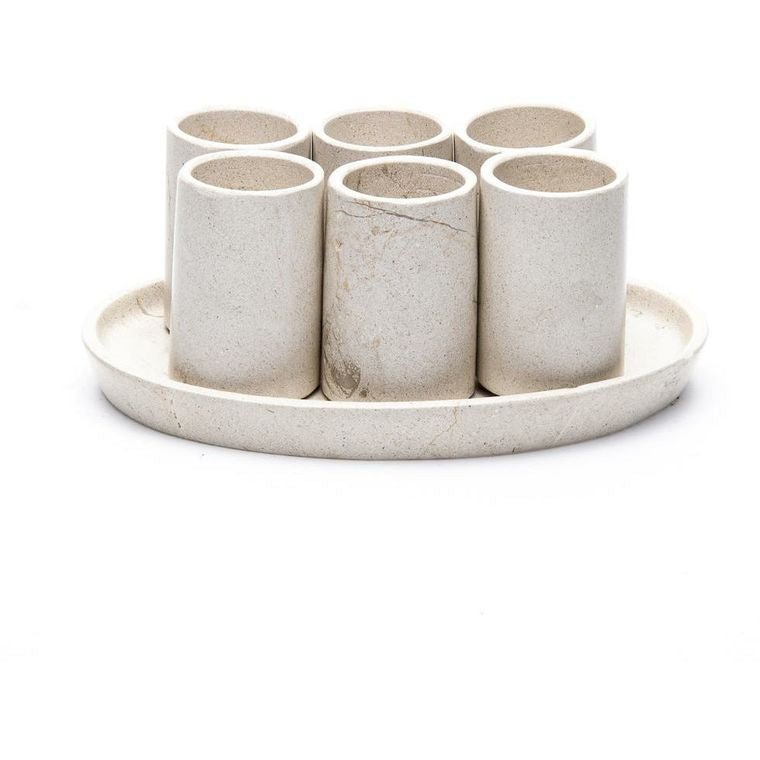 Sprout Total Count Banner Will Appear Here After Save